Target Audience
Charity Trustees and key people including senior management, employees and volunteers in the non-profit sector.
Outline
Charity Trustees and key people including senior management, employees and volunteers in the non-profit sector should be familiar with the law relating to Anti-Money Laundering (AML) and Counter Terrorist Financing (CTF) and how this relates to non-profit organisations. This requires training on identifying suspicious activities and how to proceed, as well as training in relation to organisational risks and internal policy and procedures required to combat AML and CTF in the organisation.
This is an introductory course on the topic of AML & CTF obligations and responsibilities in the Republic of Ireland. The aim of this course is to outline the roles, obligations and responsibilities in relation to vigilance and prevention in the area of AML and CTF legislation. The course will outline the requirements of the legislation and present them in a non-profit organisational context to demonstrate the practical impact on organisational activities.
Methodology
Delivered virtually via Zoom.
Instructor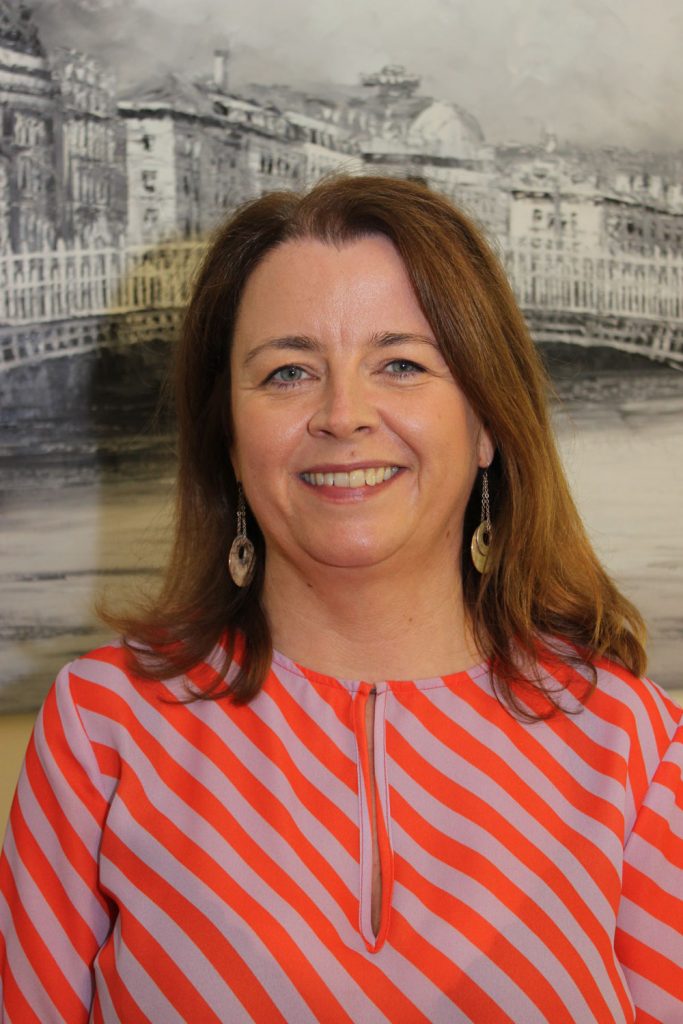 Marian Barnard
Marian Barnard began her career in the pharmaceutical industry in quality management, where she learned early the importance of compliance and internal controls in any industry. This was compounded by 10 years as a director in her local credit union during significant and intense amendments to the prudential requirements of governance in the credit union sector (enacted into law in 2012). This provided Marian with a strong understanding of the evolution and importance of good governance in not-for-profit organisations, as well as the inevitable challenges!
Marian has continued her involvement in the credit union and as training liaison officer for the board and volunteers, she designs, delivers and co-ordinates training on governance, the role of the board, strategy, and other related topics.
In her current role as CEO of a charity, Anew Support Services, which supports pregnant women experiencing homelessness, Marian is actively involved in implementing the governance code, evaluating risk, developing, and writing strategy as well as an array of compliance requirements.
Marian is Treasurer of the National Infertility Support Group (NISIG). She has a Masters in Cooperative and Social Enterprise, a Certificate in Charity Law, and a degree in Biochemistry.
Outcomes
By the end of this course, participants will be able to:
Understand what constitutes money laundering and terrorist financing.
Understand AML and CTF legislation.
Understand the money laundering and terrorist finance risks applicable to non-profit organisations.
Understand the various governance responsibilities and measures to be put in place in your organisation for combating money laundering and terrorist financing.
Recognise potential suspicious activities that could indicate money laundering and terrorist financing.
Be aware of the reporting process for suspicions.
Identify the Beneficial Owners of your organisation.
Carmichael's Spring/Summer 2024 Scheduled Training Programme is kindly sponsored by BoardEffect.
BoardEffect is part of Diligent, the leader in modern governance. BoardEffect delivers an agile board management solution optimised for governance leaders of nonprofits, higher education institutions, community healthcare organisations, and credit unions with the right tools, analytics, and insights to drive more efficient, transparent, and secure governance.
Fees
| | |
| --- | --- |
| €80 | Nonprofit Organisation |
| €70 | Carmichael Resident Organisation |
| €90 | Statutory Organisation |
| €90 | Corporate Organisation |
Testimonials
The Powerpoint slides were good, it was nice to have a small group and some useful information was shared between participants.