Target Audience
Charity Trustees and others working on compliance with the Charities Governance Code.
Outline
Standard 4.2. of the Charities Governance Code reads:
4.2. Find out the laws and regulatory requirements that are relevant to your charity and comply with them. 
We know from our work with organisations that this is an area that charities frequently seek guidance on and this one hour seminar will help with compliance with this part of the Charities Governance Code.
Please note this seminar does not cover compliance with the Charities Act 2009 specifically. It covers a number of other legal and regulatory obligations but cannot present an exhaustive list for all charities.
Instructor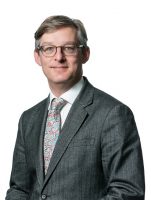 Philip Smith
Philip Smith is a partner of Arthur Cox and specialises in Pensions Law and Charity Law. Philip holds practising certificates in both Ireland and Northern Ireland and advises on all aspects of pension schemes both in advising trustees and employers on day to day administration, restructuring, merger, amendment and in relation to corporate transactions. As coordinating partner of Arthur Cox's Charity Law Group, he advises on the issues affecting charitable and not-for-profit organisations and their Directors/Trustees including preparation of governing documents, assistance with applications for Revenue charity status, assistance in dealing with the Charities Regulatory Authority and advice on governance issues including fundraising, advocacy and day to day administrative queries.
Philip is a member and former Chairman of the Association of Pension Lawyers in Ireland and a Fellow and Council Member of the Irish Institute of Pensions Management. Philip is also a member of the Charity Law Association (UK) and is a member of the firm's CSR Committee. Philip is the co-author of the recently published Law of Charities in Ireland, with Dr. Oonagh B. Breen (Bloomsbury Professional, 2019).
Outcomes
Attendees should leave with a better understanding of how to ensure compliance with 'other' legal and regulatory requirements.
Fees
| | |
| --- | --- |
| €10 | Nonprofit Organisation |
| €10 | Statutory/Corporate Organisation |
| €0 | Carmichael Resident Organisation |