Target Audience
Board Members, Directors, Trustees and Managers and anyone else involved in the preparation of Annual Reports.
Outline
The aim of this practical hands-on workshop is to understand the preparation of the Annual Report from the perspective of the Board Members, Directors, and Trustees.
Each workshop covers the basics of what is required in an annual report and then focuses on how to use the annual report as a way of showing the public, your members and funders how good your organisation is. The session will involve presentations and working in groups. These workshops are aimed at smaller charities (annual income of less than €250,000), particularly, at charities with income of less than €50,000.
Methodology
Delivered virtually via Zoom.
Instructor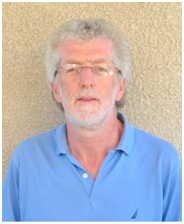 Senan Turnbull
Senan Turnbull is a Trainer and Facilitator of governance and organisational development for community, voluntary and charity organisations since 2011. He has delivered hundreds of training sessions on both the Voluntary Code and the Charity Regulator's Code including 'Train the Trainers' Programmes in Donegal and Monaghan. Senan has extensive experience of membership of Boards from local to national level for almost 50 years including the Charities Regulatory Authority 2014-17 and Chair of the Consultative Panel on the Governance of Charities 2017-18. He was also a member of the Governance Code Working Group 2011-2019. Senan's public service career spans seven Departments and Agencies including Director of Services for Community in Fingal County Council 1999-2010.
Fees
| | |
| --- | --- |
| €70 | Nonprofit Organisation |
| €60 | Carmichael Resident Organisation |
| €80 | Statutory/Corporate Organisation |