Target Audience
Charity Trustees, Board Directors & Executives interested and involved in talent, risk, culture & performance.
Outline
This course is designed to enhance your understanding of Diversity & Inclusion (D&I) - what it is & why it matters for your Board, your teams and yourself. Relevant Equality legislation is referenced and how it links with our day-to-day. The course delves into the barriers that constrain our ability to fully embrace diversity and sustain an inclusive working environment. This includes a deep dive into the impact of our biases on how we communicate, collaborate and make decisions. And, crucially, what we can do about it to mitigate the negative impact and accelerate a positive cultural transformation.
Methodology
Delivered virtually via Zoom.
Instructor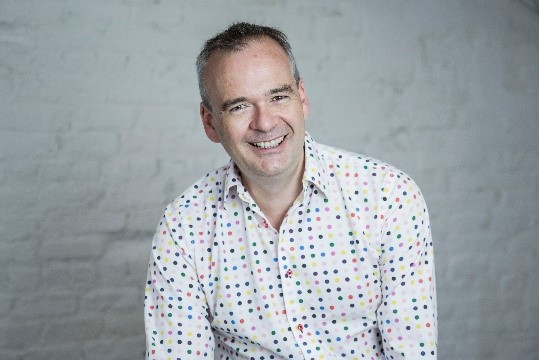 Mark Fenton
I am the Founder & CEO of MASF Consulting Limited (see www.masf.ie), a specialised advisor on Diversity & Inclusion ('D&I') and Executive Coaching. We support cultural understanding, transformation, the embrace of diversity and the power of an inclusive working culture. We advise domestic and global organisations - primarily in Ireland, UK and continental Europe. Operating from Dublin since 2016, I previously lived in Paris where I managed D&I global programs for the AXA Group.
I am a Fellow of the Institute of Chartered Accountants of Ireland (FCA), having trained with PwC in Dublin. I spent 20+ years in international financial services (including 9 in London and 7 in Paris), with a focus on Audit & Compliance, HR & Communications, and Facilities Management. I hold a 1st Class Honours in Executive Coaching from the Irish Management Institute / University College Cork (where I also teach masterclasses as an Associate) and am an accredited (Senior Practitioner) member of the European Mentoring & Coaching Council ('EMCC').
I hold a Masters' in Accounting from University College Dublin (where, as part of the university's Executive Coaching and Expert Mentoring panels, I support an annual cohort of MBA and CEMS students) and a BBS and BA from Trinity College Dublin.
From 2017-2020, I was on the Board of Directors of Screen Ireland (formerly the Irish Film Board), driving the gender equality and diversity committee and chairing the Audit & Risk committee. I currently sit on the Advisory Board of the Irish Tech Society.
Outcomes
Enable attendees to recognise their fiduciary & legislative requirements and the strategic value & benefit of embracing diversity and supporting an inclusive working environment
Understand the impact our biases have in the workplace and in the people and information assessment decisions we make
Leverage our influence as leaders for proactive, progressive and positive working culture, talent identification and development
Honestly assess our knowledge gaps and biased approaches to un-earth a key set of implementable actions to improve the culture of inclusion and sustainable success
Come away with practical tools & methodologies to underpin your understanding of D&I
Commit to immediate and implementable actions at an individual and Board level.
Carmichael's Spring Summer 2023 Scheduled Training Programme is kindly sponsored by BoardEffect.
BoardEffect is part of Diligent, the leader in modern governance. BoardEffect delivers an agile board management solution optimised for governance leaders of nonprofits, higher education institutions, community healthcare organisations, and credit unions with the right tools, analytics, and insights to drive more efficient, transparent, and secure governance.
Fees
| | |
| --- | --- |
| €100 | Nonprofit Organisation |
| €90 | Carmichael Resident Organisation |
| €110 | Statutory Organisation |
| €110 | Corporate Organisation |
Testimonials
Lovely manner in delivering the course. Very knowledgeable.
Made one think outside the box & rethink our attitudes.
The breakout rooms were very good and gave opportunity to participate more in the smaller group.