Target Audience
Managers and staff of charities and not-for-profits.
Outline
This training course is designed to engage non-technical management and staff of charities and non-profits, helping them understand the significance of incident response planning in safeguarding their organisations. The topics are presented in a practical and accessible manner to inspire confidence in the attendees that they would have the ability to handle an unexpected incident, cyber security related or otherwise.
1) Introduction
a) What is incident response?
b) Why is it important for charities and non-profits?
c) Common types of incidents that such organisations face
d) The benefits of having an incident response plan
2) Planning for Incidents
a) Identifying your organisation's assets and risks
b) Developing incident response procedures and playbooks
c) Assembling an incident response team
d) Testing your incident response plan
3) Responding to Incidents
a) Review of the incident response plan template
b) Detecting and analysing incidents
c) Containing and eradicating incidents, by using playbooks
d) Carrying out risk assessments
e) Recovering from incidents
f) Communicating with stakeholders during an incident
4) Conclusion
a) Best practices for incident response
b) Resources for charities and non-profits
Methodology
Delivered virtually via Google Meet. It will be an interactive workshop, including a breakout room for participants to see how they would respond to a particular scenario. A copy of the slides will be provided as well as a link to download an incident response plan template and a couple of example playbooks.
Instructor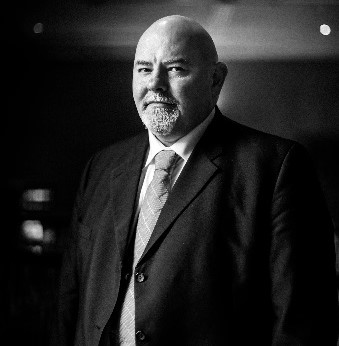 Liam Lynch
Liam has 35 years of experience working in IT, with at least 25 in infrastructure, networking and security. He has worked with people at all levels and has the ability to explain scary technical topics and boring legal subjects in a language that most people can relate to and understand. Liam has also spent the last 10 years as a volunteer director on the board of a not-for-profit organisation in the energy saving/generation sector and for 5 of those years has been Chair of the board.
Outcomes
After completing this training, participants will be able to:
• Develop and implement an incident response plan for their organisation.
• Participate in and even lead their organisation's incident response team through an incident.
• Communicate effectively with stakeholders during an incident.
• Recover from an incident as quickly as possible and minimise its impact on the organisation's operations.
Carmichael's Spring/Summer 2024 Scheduled Training Programme is kindly sponsored by BoardEffect.
BoardEffect is part of Diligent, the leader in modern governance. BoardEffect delivers an agile board management solution optimised for governance leaders of nonprofits, higher education institutions, community healthcare organisations, and credit unions with the right tools, analytics, and insights to drive more efficient, transparent, and secure governance.
Fees
| | |
| --- | --- |
| €80 | Nonprofit Organisation |
| €70 | Carmichael Resident Organisation |
| €90 | Statutory Organisation |
| €90 | Corporate Organisation |