Target Audience
Charities/Community Groups/Voluntary Organisations/Social Enterprises in the Republic of Ireland whose turnover is between €500,000 and €1 million per year and who have not previously been short-listed in any category in the Good Governance Awards. There are two places left for two organisations to participate in this Programme this year, it would be preferred if organisations were at the stage of considering a 2022 Annual Report or have a 2022 Annual Report in early development. A small group (minimum 2) of representatives (staff/directors/trustees) with sufficient seniority within the organisation should participate.
When booking online, only enrol one person and pay one €100 fee, we will subsequently be in touch with you for information regarding other participants from your organisation.  The option to avail of the NTF Annual Report Consultancy & Support 2023 was made available to 6 Organisations already this year.  We are now offering this option to 4 more Organisations only.
Outline
The annual report represents a real opportunity for organisations in the non-profit sector across Ireland to showcase their transparency and trust by outlining their performance, governance, culture and financials. An annual report can provide a comprehensive picture of a non-profit organisation, as well as its achievements and future plans rather than meagrely meeting minimum compliance requirements. An annual report serves to reinforce relationships with stakeholders and build relationships with the public, potential donors, volunteers and supporters.
Carmichael will work with your organisation on a 1-1 basis offering customised consultancy during the course of 2023 with a view to helping you develop the best Annual Reports that you can.
Format
2 initial two-hour Introductory sessions per Organisation to cover:
Walk through of the different sections of an annual report.
Planning & preparation – determining the format.
Telling the organisation's story and its impact of its work.
Subsequent to the above sessions the group and the facilitator will agree timelines for the production and reviewing of drafts of the Report. The facilitator will be available to advise and comment on drafts produced by the organisation.
Dates & times for the initial sessions and for engagement on early and developed drafts to be agreed between the organisation's main contact and facilitator. A maximum of 15 hours support will be provided to any one organisation.
Methodology
Via Zoom.
The funding for the provision of these services comes from the National Training Fund administered by the Department of Further and Higher Education, Research Innovation and Science. The €100 nominal charge is by way of contribution. Participants will be asked to provide further information regarding Age Range, Gender, Employment Status, Educational Background, Role in Organisation, Organisation Activity & Size post registration.
Instructor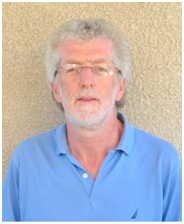 Senan Turnbull
Senan Turnbull is a Trainer and Facilitator of governance and organisational development for community, voluntary and charity organisations since 2011. He has delivered hundreds of training sessions on both the Voluntary Code and the Charity Regulator's Code including 'Train the Trainers' Programmes in Donegal and Monaghan. Senan has extensive experience of membership of Boards from local to national level for almost 50 years including the Charities Regulatory Authority 2014-17 and Chair of the Consultative Panel on the Governance of Charities 2017-18. He was also a member of the Governance Code Working Group 2011-2019. Senan's public service career spans seven Departments and Agencies including Director of Services for Community in Fingal County Council 1999-2010.
Fees
| | |
| --- | --- |
| €100 | Nonprofit Organisation |
| €100 | Carmichael Resident Organisation |
| €100 | Statutory Organisation |
| €100 | Corporate Organisation |