Target Audience
Charities/Community Groups/Voluntary Organisations/Social Enterprises in the Republic of Ireland whose turnover is less than €1 million per year. A small group (minimum 2) of representatives (staff/directors/trustees) with sufficient seniority within the organisation should participate and should be committed to engaging in capacity building and making organisational changes on foot of it.
When booking online, only enrol one person and pay one €100 fee, we will subsequently be in touch with you for information regarding other participants from your organisation. The option to avail of the NTF Impact Management Capacity Building Consultancy & Support 2023 is available to 6 Organisations only - ONLY ONE PLACE LEFT.
Outline
The management of social impact remains elusive for many organisations in the charity and non-profit sector. When impact is considered, it is usually thought of as a task of measurement done to prove one's worth to funders, as opposed to a comprehensive way of approaching all that one does to improve life for one's beneficiaries. Although the situation is gradually getting better, there are many organisations who remain in need of support.
Carmichael will work with your organisation on a 1-1 basis offering a customised support package during the course of 2023 with a view to helping your organisation improve in this very important area.
Format
Three days of online consultancy and support for your organisation. Dates & times to be agreed between the organisation's main contact and facilitator.
Participation in half-day Zoom meeting to clarify the social/economic/environmental challenge the organisation is seeking to address and the social change process that underpins its work
Co-drafting and final agreement of a theory of the problem and theory of change via email/phone
Participation in half-day Zoom meeting some weeks later to begin undertaking a measurement audit and analyse this with regard to the agreed theory of change
Co-drafting and final agreement of a new measurement framework via email/phone
Coaching on outstanding impact-related issues some weeks later via Zoom/email/phone.
Methodology
Via Zoom.
The funding for the provision of these services comes from the National Training Fund administered by the Department of Further and Higher Education, Research Innovation and Science. The €100 nominal charge is by way of contribution. Participants will be asked to provide further information regarding Age Range, Gender, Employment Status, Educational Background, Role in Organisation, Organisation Activity & Size post registration.
Instructor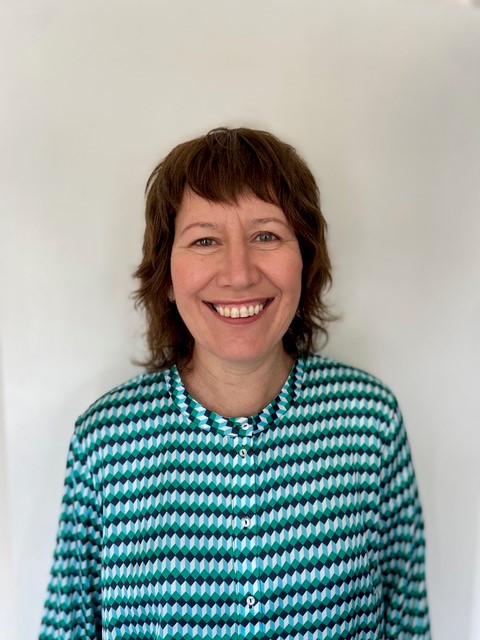 Sandra Velthuis
Sandra Velthuis has more than 30 years of experience in the not-for-profit sector, as a Director, Trustee, on-the-ground volunteer, staff member and consultant. When she arrived in Ireland in 1997, she worked with Carmichael. She established and managed the organisation now known as Volunteer Ireland for seven years before setting up Whitebarn Consulting in 2005. Since then, she has worked with more than 100 clients, ranging from tiny community-based groups to multinational Non-Governmental Organisations. She has a particular interest in helping organisations to maximise their outcomes, impact and social value. She was the Republic of Ireland's first Accredited Practitioner of Social Return On Investment and today she is a Social Value International Level 3 Advanced Practitioner. In 2020 she was proud to be named as a Leap Ambassador.
Fees
| | |
| --- | --- |
| €100 | Nonprofit Organisation |
| €100 | Carmichael Resident Organisation |
| €100 | Statutory Organisation |
| €100 | Corporate Organisation |