Target Audience
The Programme is designed for Board Members and CEOs.  It will help you to discover your 'signature strengths' as a person and develop those strengths into an effective leadership style.  It will develop your communication skills to enable you bring the best out from yourself, your boards and from the other people you work with.
Priority will be given to participants from Charities/Community Groups/Voluntary Organisations/Social Enterprises in the Republic of Ireland whose turnover is less than €1 million per year.  Maximum number of participants will be 16.
Content
Programme Schedule
Three 3-hour online (Zoom) sessions will provide the backbone of the Programme: 10 & 31 May and 21 June (6pm – 9pm).
Participants will be encouraged to complete targeted reading before and during the Programme.
Methodology
To complement the online sessions, participants will be expected to participate in a range of practical exercises:
Online instruments (such as "Values In Action" (Seligman) and "MoralDNA" (Steare)): which will give participants a better understanding of themselves, their strengths, leadership styles etc
Video exercises: participants will be asked to prepare short talks to practice their communications skills, some of which will be used in class discussion to illustrate best practice
Practical application: participants will be asked to apply what they have learned to their boards/management teams, in-between Classroom Sessions, and to report back to the class on their successes and lessons learned. This will include communications and leadership challenges
Collaborative: Classroom Sessions will include collaborative exercises to give participants an opportunity to explore leadership topics more thoroughly (using the XLeap platform)
Participants will also be asked to keep a Personal Journal:
From the outset, participants will be asked to establish and implement a Personal Action Plan: the overriding emphasis of the programme is to provide practical insights that can be applied as the course progresses (and afterwards)
Participants will be encouraged to keep a Gratitude Journal, at least for the duration of the course. This practice has been found to be an excellent catalyst for reflective practice and improved self-awareness.
Delivery
Via Zoom.
The funding for the provision of this training comes from the National Training Fund administered by the Department of Further and Higher Education, Research Innovation and Science. The €100 nominal charge is by way of contribution. Participants will be asked to provide further information regarding Age Range, Gender, Employment Status, Educational Background, Role in Organisation, Organisation Activity & Size post registration.
Instructor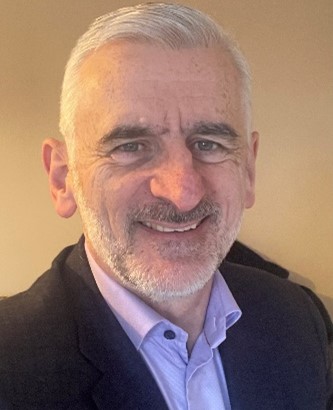 Bob Semple
Bob Semple is an experienced business professional with over 40 years' experience both in public accounting practice (where he was a partner with PwC) and as a Board Director, of not-for- profits and of private companies. He spends most of his time assisting Boards and Senior Management teams with governance, management and risk issues. He brings a fresh perspective and innovative thinking to solving problems. He is a regular speaker to a wide variety of professional audiences, including the Corporate Governance Institute where he is lead Board Evaluation lecturer on their Global Diploma in Corporate Governance.
Outcomes
By the end of this Programme, participants will:
Be aware of the theoretical frameworks defining great leadership
Understand their 'signature strengths' and how they can be deployed in pursuit of effective leadership
Have applied their leadership skills in practice through insightful, practical exercises
Have honed their communication skills in pursuit of leadership objectives
Reflected on their experience and devised a personal action plan to continue their personal development.
Fees
| | |
| --- | --- |
| €100 | Nonprofit Organisation |
| €100 | Carmichael Resident Organisation |
| €100 | Statutory Organisation |
| €100 | Corporate Organisation |