Target Audience
Treasurers serving on the Boards of non-profit organisations or people thinking of serving in that capacity.
Outline
Main duties of a treasurer in any organisation.
Treasurer duties in charities and companies.
Basic financial management for non-profits.
Ensuring your non-profit is financially accountable.
Preparing budget projections.
What is required in end of year accounts.
Governance around fundraising.
Preparing a financial policy.
Methodology
Delivered virtually via Zoom.
Instructor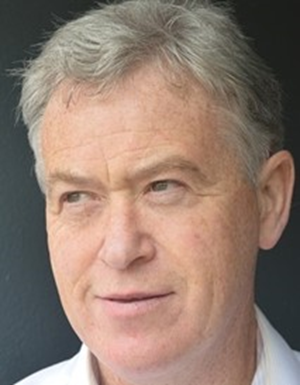 Liam Scollan
Liam Scollan's background includes CEO of a successful social enterprise for 11 years and of a government development agency as well as been a keen activist and advocate for the voluntary sector and a volunteer director on Boards of management for over 30 years. His depth of high level experience provides him with a credible and commanding knowledge of what it takes to manage effectively in the sector. He has a proven track record in leading organisations to very high levels of achievement: quadrupling turnover, winning national, UK and European awards for urban regeneration, customer service, public relations and innovation whilst leaving lasting social and economic legacies.
He brings an energy and interactive style to his work with groups, honed by his mix of top level experience and his post-graduate studies in community education, holistic health and professional coaching. During Covid he devised innovative ways of supporting civil society and in the past two years over 1,000 voluntary bodies have benefitted from his facilitation and guidance.
For 30 years, alongside his professional career, Liam and his family have grown their own food and he lives out his cherished values of self-reliance, human rights, sustainable practices and staying close to nature.
Outcomes
Understand what is involved in being a treasurer.
Have the skills to exercise financial control.
Be able to prepare budget projections.
Be familiar with the governance requirements for treasurers.
All course participants will receive the presentation slides.
All participants will receive a helpful time-saving resource in the form of Financial Policy template adaptable for their own use and containing best practice.
Carmichael's Spring Summer 2023 Scheduled Training Programme is kindly sponsored by BoardEffect.
BoardEffect is part of Diligent, the leader in modern governance. BoardEffect delivers an agile board management solution optimised for governance leaders of nonprofits, higher education institutions, community healthcare organisations, and credit unions with the right tools, analytics, and insights to drive more efficient, transparent, and secure governance.
Fees
| | |
| --- | --- |
| €80 | Nonprofit Organisation |
| €70 | Carmichael Resident Organisation |
| €90 | Statutory Organisation |
| €90 | Nonprofit Organisation |
Testimonials
Presenter, Liam, aimed to keep the topics relevant to each participant. This was achievable as the group was not too big. The resources handed out after the course will certainly have long term value to me.
It was good to have the questions and interaction between participants.