Target Audience
CEOs, Managers, Members of Management Teams, or anyone interested in any of these roles.
Outline
Very often the structure within non-profit organisations is to have the CEO of the organisation lead a Management Team made up of Managers of certain functions within the organisation. Members of the Board hold all Managers & Staff to account through the CEO who reports directly to them. But what does it mean to be a Manager, and a member of a Management Team, or a Leader?
Content
Teams
Understanding team/group dynamics.
Stages in the development of groups.
What groups expect from leaders.
How groups/contexts can determine our leadership approach.
Leadership
Defining leadership: What is it? What is t in the context of non-profits?
Examples of great leaders.
How leadership relates to vision, impact, transformation, strategy.
Leadership styles and when to apply them.
Examples of leading non-profits
Being a leader
Management
Defining management: What is it? What is it in the context of non-profits?
Differentiating between management and leadership.
What managers do.
Manager's role in the wider organization.
Managers and operational planning for non-profits
Management styles
Poise
Self-awareness
Other awareness
Coaching others/groups
Coaching ourselves
Application
Choosing three key learning points from the session.
What will I do differently?
When will I do it?
Methodology
Delivered virtually via Zoom.
Target Audience
New Board Members, Directors, Charity Trustees of non-profit organisations.
Outline
A comprehensive induction is an important first step in ensuring that new Board Members, Directors and Charity Trustees have the understanding needed to carry out their roles, responsibilities and obligations effectively. This workshop aims to form part of that induction process.
Below is an outline of the topics covered:
Governance Overview
Board Members' Roles and Responsibilities
The Chairperson
Board Relationship with CEO/Staff
Company Limited by Guarantee – Directors
Charity – Charity Trustees
What more to expect from a Board Induction
Methodology
Delivered virtually via Zoom.
Target Audience
Directors, CEOs and key people including senior management in non-profit organisations.
Outline
A Chief Executive Officer (CEO) is the leader and public face of many non-profit organisations. They are the highest position of authority in the chain of command but are held accountable by the Board of Directors. The role of a CEO in a non-profit is varied and differs from the CEO of a "for profit" company, The aim of this course is to outline the specific roles and responsibilities of the CEO in a non-profit organisation.
This course will provide interactive training on the role and key responsibilities of the CEO. As the link between the governance and operational elements of the organisation, it will explore the relationships within the role such as the CEO/Board, CEO/Staff and other stakeholder relationships. It will highlight the expectations of the various stakeholders from the CEO.
It will describe the skills and characteristics required to be a successful CEO in a non-profit organisation and recognise when things can go wrong. Finally, the organisational risks and internal policy and procedures required to maintain a compliant and effective CEO position in the organisation will be outlined.
Methodology
Delivered virtually via Zoom.
Target Audience
Charity Trustees and key people including senior management, employees and volunteers in the non-profit sector.
Outline
Charity Trustees and key people including senior management, employees and volunteers in the non-profit sector should be familiar with the law relating to Anti-Money Laundering (AML) and Counter Terrorist Financing (CTF) and how this relates to non-profit organisations. This requires training on identifying suspicious activities and how to proceed, as well as training in relation to organisational risks and internal policy and procedures required to combat AML and CTF in the organisation.
This is an introductory course on the topic of AML & CTF obligations and responsibilities in the Republic of Ireland.  The aim of this course is to outline the roles, obligations and responsibilities in relation to vigilance and prevention in the area of AML and CTF legislation.  The course will outline the requirements of the legislation and present them in a non-profit organisational context to demonstrate the practical impact on organisational activities.
Methodology
Delivered virtually via Zoom.
Target Audience
Individuals or organisations providing services to or coming into contact with vulnerable adults needing to know more about Safeguarding responsibilities.
Outline
Recognising Abuse
Reporting Concerns
Responding to Allegations
Safeguarding Culture
 This course aims to enable to learner to understand:
The principles of safeguarding
The indicators of abuse
The roles, responsibilities, and actions a person should take in safeguarding vulnerable adults at risk of abuse.
 As the learner progresses through the course, they will become aware of how to:
Respond appropriately and accurately to reports and allegations of abuse
Recognise safeguarding needs and potential indicators of abuse with vulnerable adults
Recognise Responsibilities and understand their responsibilities as a care provider
Record important and relevant material accurately and promptly
Report any abuse allegations to the appropriate manager & where criminal activity is suspected contact the Gardai.
Methodology
Delivered virtually via Zoom.
Target Audience
CEOs, Senior Leaders and Managers. Upper and middle management is central to effectively communicating with internal and external stakeholders and ensuring transparent communication between the board and the rest of the organisation.
Outline
CEOs, Senior Leaders and Managers play a primary role in ensuring the non-profit organisation operates within effective governance practices. Recognising the myriad responsibilities these people have, this workshop will help build awareness of the current governance culture and what is needed to close the gaps to establish a best practice governance environment. Siobhán will introduce a coaching framework, the GOVERN™ framework, which CEOs, Senior Leaders & Managers will be empowered to use in formal and   informal conversations with teams, peers, and the board. It will help support developing a culture of more evenly shared responsibilities throughout the organisation though empowering others.
Methodology
An interactive workshop delivered virtually via Zoom.
Target Audience
Anyone involved in advocacy or looking to influence policy or legislation in an area of work relevant to their non-profit organisation.
Outline
Ever wondered how can our organisation secure a legislative or policy win? This workshop has been developed to share an insider-outsider perspective on how to succeed in influencing policy or legislative change for your organisation. The workshop will inform and provide a practical roadmap.
The workshop is led by Jillian van Turnhout who is a former independent Senator who, in her five years, was successful and recognised by both TV3 and the Irish Times as 'Senator of the Year'. In addition, Jillian is a former Chief Executive of the Children's Rights Alliance and, in this role, spent seven years successfully advocating for policy and legislative change. Before her time in the Seanad, Jillian worked and volunteered on many successful campaigns. Since her time in the Seanad, Jillian has successfully influenced legislative changes in the Scottish Parliament and Welsh Assembly.
Overview of workshop 
Part 1: Understanding – knowledge building
The Oireachtas
The legislative calendar and process
Seanad Commencement Matters and Dáil Topical Issues
Parliamentary Questions
Tips on how to inform and influence TDs and Senators 
Part 2: Influencing – how to effect change
Defining your issue and policy/legislative solution
Setting goals and objectives
Identify the target audience and who to influence
Stakeholder mapping and building partnerships/alliances
Creating effective communications
Ending: Questions and Answers – draw on Jillian's expertise for your organisations' campaign
Methodology
Delivered virtually via Zoom.
Target Audience
Prior experience of using Microsoft PowerPoint is essential.
Outline
In this short course you will learn how to create infographics in PowerPoint.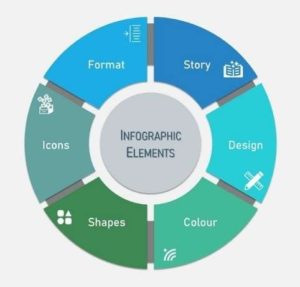 Story – we'll start by considering your data and how best to display it for maximum impact.
Colour – you'll understand the importance of colour and how to choose additional colours that complement each other and apply this in themes.
Design – you'll learn the fundamental basics to arrange shapes to create infographics. Shapes – you'll learn advanced tools to allow you to create any shape imaginable.
Icons – you'll learn how to use icons, change the colours and edit the icons. You'll discover where to find additional icons if you cannot find the right one in PowerPoint.
Format – you'll learn how to use special effects with both shapes and text. You'll learn time- saving tips and tricks to make your infographic looks professional.
Methodology
Delivered virtually via Zoom.
Target Audience
Anyone needing to develop an understanding of the basics of Project Management.
Outline
The activities of organisations typically fall into two categories – operations and projects. Operations are ongoing – they are predictable, necessary functions – and they give a charity a solid base. Projects on the other hand are disruptive – they're time-bound and unique – and when managed correctly, they bring about transformative change.
This short workshop is designed for anyone who leads or contributes to change projects within their organisation. It will help you distinguish projects from operations, it will increase your understanding of the project life cycle, and it will provide you with the basic tools and processes for designing and managing projects effectively.
Project Management Basics
Project v Operational Management
The Project Plan
Integrated Project Management
Budget, costs and cash flow
Change management.
Methodology
Delivered virtually via Zoom.
Target Audience
Chairs, CEOs and Managers of nonprofits who run, or wish to run, hybrid meetings (meetings with some participants attending in person and others dialing in). 
Outline
Learn how to run a hybrid meeting to effectively engage all participants. 
Topics covered during this workshop include: 
Advantages and challenges of hybrid meetings

 

Hybrid meeting hardware options

 

Online tools to make meetings more engaging

 
Preparing for a hybrid meeting

 

The role of the Chair in a hybrid meeting

 

The role of the moderator in a hybrid meeting

 

Discussion formats

 
Methodology
Delivered both in person and via Zoom. Please note that this is a cameras-on session for those joining online and all participants (online or in person) will need a smartphone to use the meeting tools.