Target Audience
Middle and Senior Managers, Board Members.
Outline
A strategy is about how an organisation best positions itself whilst remaining relevant. A good strategy is clear and succinct. It boldly sets out your organisation's ambitions, sets a clear focus aimed at achieving your mission, and it is embedded in reality.
This Strategic Planning workshop will guide you through core elements of strategy: challenge, cohesion and commitment. It will look at approaches and models in conducting strategic analysis, examining options, building in agility and how to monitor implementation.
Step-by-step, you will learn what a strategic planning process involves, what tools and techniques can help you along the way, what the end result should look like, and how to get everyone on board.
Methodology
Delivered virtually via Zoom.
Instructor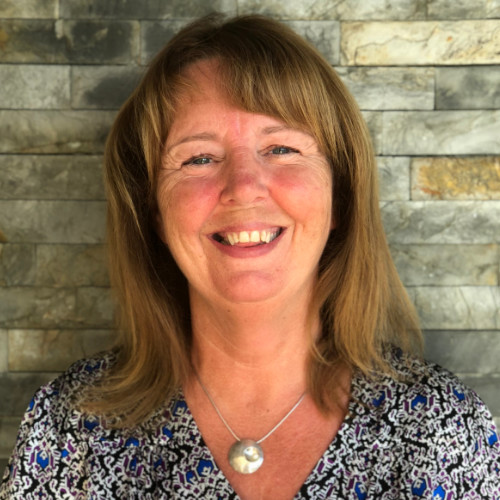 Jillian van Turnhout
Jillian van Turnhout has successfully held a variety of leadership roles in Ireland and the EU across business, public affairs and voluntary sectors. She has served as a Director, CEO and Public Representative and has built a strong public reputation for integrity and sound judgement.
Jillian's governance expertise emanates from over twenty-five years serving and chairing Boards and reporting to Boards as a CEO. Jillian is a Chartered Director (IoD UK) and certified in international corporate governance through the INSEAD International Directors Programme and an Institute of Directors Certificate in Company Direction with distinctions in governance, strategy and leadership.
Jillian's current Board work includes serving on the Board of The Arts Council Ireland and Trustee (Director) of One in Four. In addition, Jillian chairs the Governance Committee of One in Four and is a member of the Governance Committee of the World Association of Girl Guides and Girl Scouts (WAGGGS). She is a former Chief Executive of the Children's Rights Alliance; former Vice Chair (Director) of European Movement Ireland; former Chief Commissioner of the Irish Girl Guides; and former President of the National Youth Council of Ireland.
Jillian has been awarded the Chevalier de l'Ordre National du Mérite by the President of France and an Honorary Fellowship by the Royal College of Physicians of Ireland.
Outcomes
On completing the workshop participants will be able to:
Undertake a strategic analysis of your organisation
Have the tools to hand to support you develop a Strategic Plan
Understand how to build in agility and monitoring into your Strategic Plan
Carmichael's Autumn/Winter 2023 Scheduled Training Programme is kindly sponsored by BoardEffect.
BoardEffect is part of Diligent, the leader in modern governance. BoardEffect delivers an agile board management solution optimised for governance leaders of nonprofits, higher education institutions, community healthcare organisations, and credit unions with the right tools, analytics, and insights to drive more efficient, transparent, and secure governance.
Fees
| | |
| --- | --- |
| €80 | Nonprofit Organisation |
| €70 | Carmichael Resident Organisation |
| €90 | Statutory Organisation |
| €90 | Corporate Organisation |
Testimonials
All queries were answered and were very comprehensive and easy to understand.
A very engaging presenter.
Broke it down into very manageable chunks. A real focus on how this can practically apply for a nonprofit, rather than assuming endless resources are available for strategic planning!