We Can Come to You
Carmichael runs customised training throughout Ireland to meet the specific needs of your organisation. Let us know how we can help.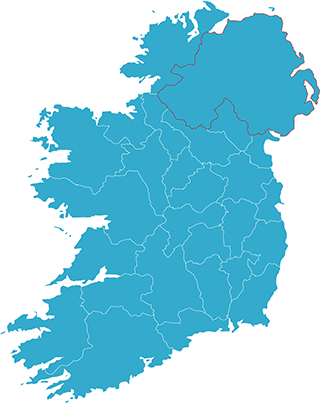 Topics include:
Legislation & Regulation
The Governance Code
Governance & Compliance
Board Roles & Responsibilities
Strategic Planning
Finance
Fundraising
Developing Business Plans
Volunteer Management
HR Management
Building Community Support
Communications
Media Relations & Interview Skills
Social Media
Navigating the Journey with your Unique Goals in Mind
Carmichael Board Effectiveness Review Service
Reviewing how the Board of your charity operates and making necessary improvements is an important part of good governance. It is also a requirement of the Charities Governance Code. Such a review can include an assessment of:
• the effectiveness, knowledge and experience of the Board as a whole, office holders and individual charity trustees;
• adherence to the board code of conduct;
• the structure, size, membership and terms of reference of any subcommittees;
• training and recruitment plans;
• and a skills audit of charity trustees.
Boards of non-profit organisations which are not registered charities can also avail of this service.
For more details and a quote contact andrew@carmichaelireland.ie.
Testimonials
Liam from Carmichael engaged with us for a number of pieces of work to enhance our Boards' efficiency, and our risk management systems. The approach was open, consultative, accessible and efficient. The reports and recommendations produced will genuinely assist us in further development and maintenance of excellent standards of organisational governance."

Sarah Benson, Chief Executive Officer, Women's Aid. 13/05/2021

COPE Galway undertook an external board review which was conducted by Jillian Van Turnhout, in association with Carmichael. The process worked very well in terms of being appropriate to our particular circumstances, manageable for board members in terms of time commitment, which also helped with engagement. Jillian's expertise in this area also added significant value regarding eliciting feedback and offering useful suggestions and aids for future effectiveness. I would strongly recommend this process and Carmichael in relation to conducting a board review."

Michael Smyth, CEO, COPE Galway. 05/07/2021

The Neurological Alliance of Ireland would like to warmly acknowledge Carmichael Training & Consultancy for their advice and support in enabling our organisation to revise its constitution and develop a Governance Handbook. The direction and guidance provided by Carmichael were invaluable and, with their support, we are able to obtain pro-bono legal support for the work, a vital consideration for our small organisation.

Mags Rogers, Executive Director, Neurological Alliance

Comprehensive outline of requirements of Directors under new Code of Governance and Company Law Act. Adapted to suit our particular needs and very professional.

Michelle Noone, Alliance Francaise

Excellent service.
Cillian Russell, Shine

"The Scheme to Support National Organisations is funded by the Government of Ireland through the
Department of Rural and Community Development"