Carmichael Consultancy
Carmichael provides consultancy services online and in person to non-profit organisations throughout Ireland. Consultancy topics include: 
Governance Reviews

Charities Governance Code Compliance Reviews

Board Evaluations (see below for more details)

Board Skills Audits

Strategic Planning

Risk Management

Governing Documents and Policy Reviews

 
Testimonials
The Neurological Alliance of Ireland would like to warmly acknowledge Carmichael Training & Consultancy for their advice and support in enabling our organisation to revise its constitution and develop a Governance Handbook. The direction and guidance provided by Carmichael were invaluable and, with their support, we are able to obtain pro-bono legal support for the work, a vital consideration for our small organisation.

Mags Rogers, Executive Director, Neurological Alliance

The 100 Archive came to Carmichael looking to undertake a body of work to reconsider our legal status, consider pursuing charity status and improve our practices around organisational governance. Andrea Shupinski, our Carmichael consultant, brought us through a bespoke learning programme which was both rigorous and clear. Our steering committee learned how to govern the organisation with increased transparency, put smart processes in place and laid the groundwork for a change in legal status. We have also instituted a number of procedures ensuring we adhere to not-for-profit best practice. Andrea was flexible, responsive and very understanding of our situation. She brought expertise and enthusiasm in equal measure, and we look forward to working with her and Carmichael in the future, knowing they understand the challenges we face as a small, not-for-profit organisation.

Aideen McCole, 100 Archive.
 For further details or to discuss your individual requirements please contact training@carmichaelireland.ie or andrew@carmichaelireland.ie  
Customised Training
Carmichael runs customised training throughout Ireland to meet the specific needs of your organisation. Let us know how we can help.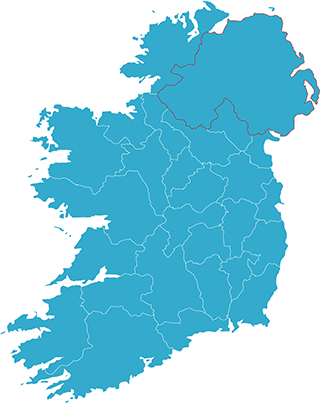 Topics include:
The Charities Governance Code

The Charities Act 2009 & Companies Act 2024

Board Roles & Responsibilities

Board Member Induction

Strategic Planning

Financial Oversight for Non-Financial Managers

SORP

Book-keeping

Social Media

Diversity & Inclusion

The Role of the Treasurer

The Role of the Chairperson

The Role of the CEO

The Role of the Company Secretary

GDPR

Cyber Security

Safeguarding
Testimonials
Comprehensive outline of requirements of Directors under new Code of Governance and Company Law Act. Adapted to suit our particular needs and very professional.

Michelle Noone, Alliance Francaise

Excellent service.
Cillian Russell, Shine
Consultancy & Customised Training in action
Training Manager Derek O'Reilly shares some examples of these services delivered by Carmichael.
Read more here.
Carmichael Board Evaluation Service
Reviewing how the Board of your charity operates and making necessary improvements is an important part of good governance. It is also a requirement of the Charities Governance Code. Such a review can include an assessment of: 
• the effectiveness, knowledge and experience of the Board as a whole, office holders and individual charity trustees;
• adherence to the board code of conduct;
• the structure, size, membership and terms of reference of any subcommittees;
• training and recruitment plans;
• and a skills audit of charity trustees.
Boards of non-profit organisations which are not registered charities can also avail of this service.
For more details and a quote contact andrew@carmichaelireland.ie.
Testimonials
Liam from Carmichael engaged with us for a number of pieces of work to enhance our Boards' efficiency, and our risk management systems. The approach was open, consultative, accessible and efficient. The reports and recommendations produced will genuinely assist us in further development and maintenance of excellent standards of organisational governance."

Sarah Benson, Chief Executive Officer, Women's Aid.

COPE Galway undertook an external board review which was conducted by Jillian Van Turnhout, in association with Carmichael. The process worked very well in terms of being appropriate to our particular circumstances, manageable for board members in terms of time commitment, which also helped with engagement. Jillian's expertise in this area also added significant value regarding eliciting feedback and offering useful suggestions and aids for future effectiveness. I would strongly recommend this process and Carmichael in relation to conducting a board review."

Michael Smyth, CEO, COPE Galway. 

"The Scheme to Support National Organisations is funded by the Government of Ireland through the
Department of Rural and Community Development"